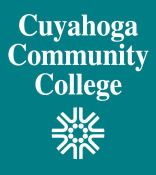 Department: Police N/C

Location: KeyBank Public Safety Training Center

Reports To: Chief of Police

Recruitment Type: External/Internal

Requisition ID: req1571

Employment Type: Part-Time Faculty

Vacancy Number: CUSTOM.VACANCY.NUMBER

Union Position: Non-Union

Work Schedule: Hours will depend on program needs

Job Description:

Job Summary

Provides instructional training related to the Drone program for the Public Safety Training Center.

Job Responsibilities
Prepares lesson plans related to established curriculum.

Delivers training related to program
Qualifications:

Required Qualifications
Minimum of four years UAS operations experience and knowledge of FAA regulations.

Demonstrate strong interpersonal skills, proficiency in Word Processing and PowerPoint Presentation software, as well as Internet and Email basic skills.
Preferred Qualifications
Special Note:

Special Instructions to Applicants: During the application process, you may be required to attach a cover letter and/or resume. It is recommended that you have these documents ready to be attached electronically to the online application. This system accepts only MS Word or PDF attachments. Any employment with the College is contingent upon satisfactory completion of a background check and drug screen.

Affirmative Action Statement: Cuyahoga Community College is committed to attaining excellence through the recruitment and retention of a qualified and diverse workforce. Cuyahoga Community College is an equal employment/educational opportunity institution.

A Human Resources representative is available to assist you Monday - Friday 8:30 a.m. - 5 p.m. at (216) 987-4831 or send an email to careers@csod.tri-c.edu.